23aug11:00 am5:00 pm2020 CMS Online Mycology Exposition
Event Details

In lieu of a bone-fide Fair this year, The Colorado Mycological Society will host a Online Mycology Expo. This event will include expert speakers on a variety of subjects, as well as live feeds that will present the mushrooms collected from recent mushroom forays.

To tune in to this all-day webinar, we will provide links to Zoom and the CMS Facebook Page where you can watch and even participate (Zoom attendees) in the day's events. These links will be provided here at least a week prior to the event.
Schedule of speakers Sunday August 23rd (Mountain Time Zone)
11:00 – 11:30   Introduction to and History of the CMS with Andy Wilson and Vera Evenson
11:30 – 12:30   "What the Tek?" Cultivation conflict with Mushroom Cult and Fresh From the Farm Fungi
12:30 – 1:15     Tree Identification with Justin Loucks
1:15 – 2:00        Mushroom Identification with Jon Sommer
2:00 – 2:15       Tour of current mushrooms at the fair
2:20 – 2:55      Culinary adventures with Linda DeLeon
3:00 – 4:00       "Should I have eaten that mushroom?" with Dr. Michael Beug
4:05- 4:25        Poisonous Colorado Mushrooms with Ed Lubow
4:30 – 5:30       Keynote speaker: "Mushrooms of Colorado's Peaks and Passes" Dr. Cathy Cripps
5:30 – 6:00      Exposition Wrap Up
Join Via Zoom at 11am MT on Sunday August 23rd.
https://us02web.zoom.us/j/85932801581?pwd=dytYeXFEVncwSEpiamZZZ1d6VkVaQT09
Or Check it out via Facebook Live
https://www.facebook.com/groups/Coloradomycologicalsociety
Dr. Cathy Cripps (Montana State University – MT)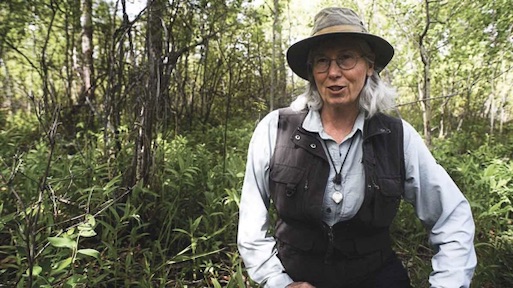 Mushrooms of Colorado's Peaks and Passes – Dr. Cripps is a longtime friend and ally of the CMS. She is an author of one of our region's principal references "The Essential Guide to Rocky Mountain Mushrooms by Habitat" that she co-wrote with our own Vera Evenson and another longtime ally Dr. Michael Kuo. Through her career, Cathy has been part of an elite group of mycologists focusing on the global diversity of alpine mushrooms. In this talk she will share her exceptional knowledge of the fungi that occur in our extreme habitats in the peaks and passes of Colorado.
Dr. Michael Beug (Evergreen State College – WA)

bio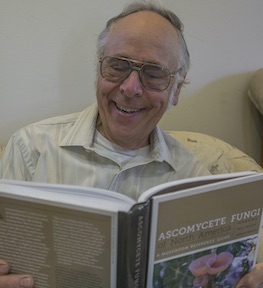 Should I have eaten that mushroom? – Drawing on my over 50 years in the woods hunting mushrooms and over 40 years on the North American Mycological Association (NAMA) Toxicology committee, I describe the common identification mistakes that people have made when out mushrooming. This talk features the most dangerous mushrooms and what happens when you eat a poisonous species. You will also learn what features I look for when seeking my favorite edible mushrooms. I describe how to tell the good ones from the bad ones. My stories are both of the mistakes that people have made leading to poisoning and of the disappointment felt by people when they realize that they have left choice edibles behind.
Ed Lubow (CMS)
Former CMS President and longtime member, Ed's knowledge of Colorado's mushrooms is unparalleled. He currently serves as an poisonous mushroom identifier for the Rocky Mountain Poison Control Center. He will follow up Dr. Beug's talk to point out the Southern Rocky Mountain mushrooms that you should keep off your plate.
Linda DeLeon (CMS)
Another former CMS President, Linda has lead numerous forays for the CMS and is longtime mushroom epicure. From her own kitchen she will share the delectable dishes that one can make from locally sourced mushrooms.
Jon Sommer (CMS)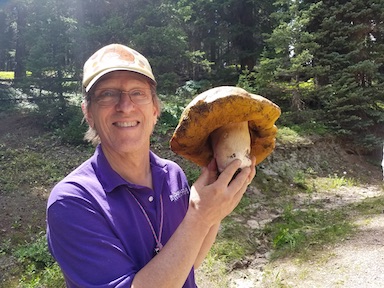 Besides being the devoted CMS Membership Chair, Jon is also our society's President-Elect. Jon's educational background and 45 year experience with mycology, both teaching and leading forays makes him an invaluable asset to our Society. In his presentation, Jon will give a primer on the specific ways to look at mushrooms in order to identify them. This will provide important background and resources for those wishing to level-up their mushroom ID game.
Justin Loucks (CMS, Sam Mitchel Herbarium of Fungi)
Justin is a long time volunteer and student of the Sam Mitchel Herbarium of Fungi. One aspect he's learned is the importance of knowing your trees. This is important because the relationship between fungi and plants is essential to terrestrial life.  In this talk Justin will share his knowledge about Southern Rocky Mountain trees and the features you should be observing to help you identify them.
Mushroom Cult vs Fresh Farms Fungi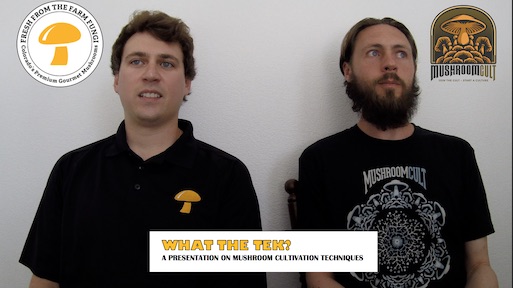 What the TEK? A presentation on mushroom cultivation techniques – Mushroom Cult and Fresh From The Farm Fungi will be duking it out live at Lion's Mane Denver in a breakdown of the mushroom cultivation conflict. What tek is best? You decide.
Vera Evenson and Andrew Wilson (CMS, Sam Mitchel Herbarium of Fungi)
The history of the Colorado Mycological Society goes back to the days of Dr. Sam Mitchel and his fascination with Mushrooms (LINK). Vera learned directly from Dr. Mitchel how to study and identify Colorado's mushrooms. Her passion for fungi allowed her to become Sam's successor where she managed Denver Botanic Garden's Fungarium and was principal in it being named after it's founder. Now Emeritus Curator, Vera is the author of the region's principal guide, "Mushroom of the Rocky Mountain Region", and co-author of "Essential Guide to Rocky Mountain Mushrooms by Habitat" along with this event's Keynote Speaker. Vera will be joined by CMS President and DBG's Assistant Curator of Mycology, Dr. Andrew Wilson, to discuss the history of CMS and start this Expo's festivities off.
Time

(Sunday) 11:00 am - 5:00 pm