14oct6:00 pm9:00 pmOctober 14th 2019 Meeting - Carly Anderson Stewart, Ph.D. candidate, CU BoulderCMS Monthly Meeting -- Denver Botanic Garden, Gates Hall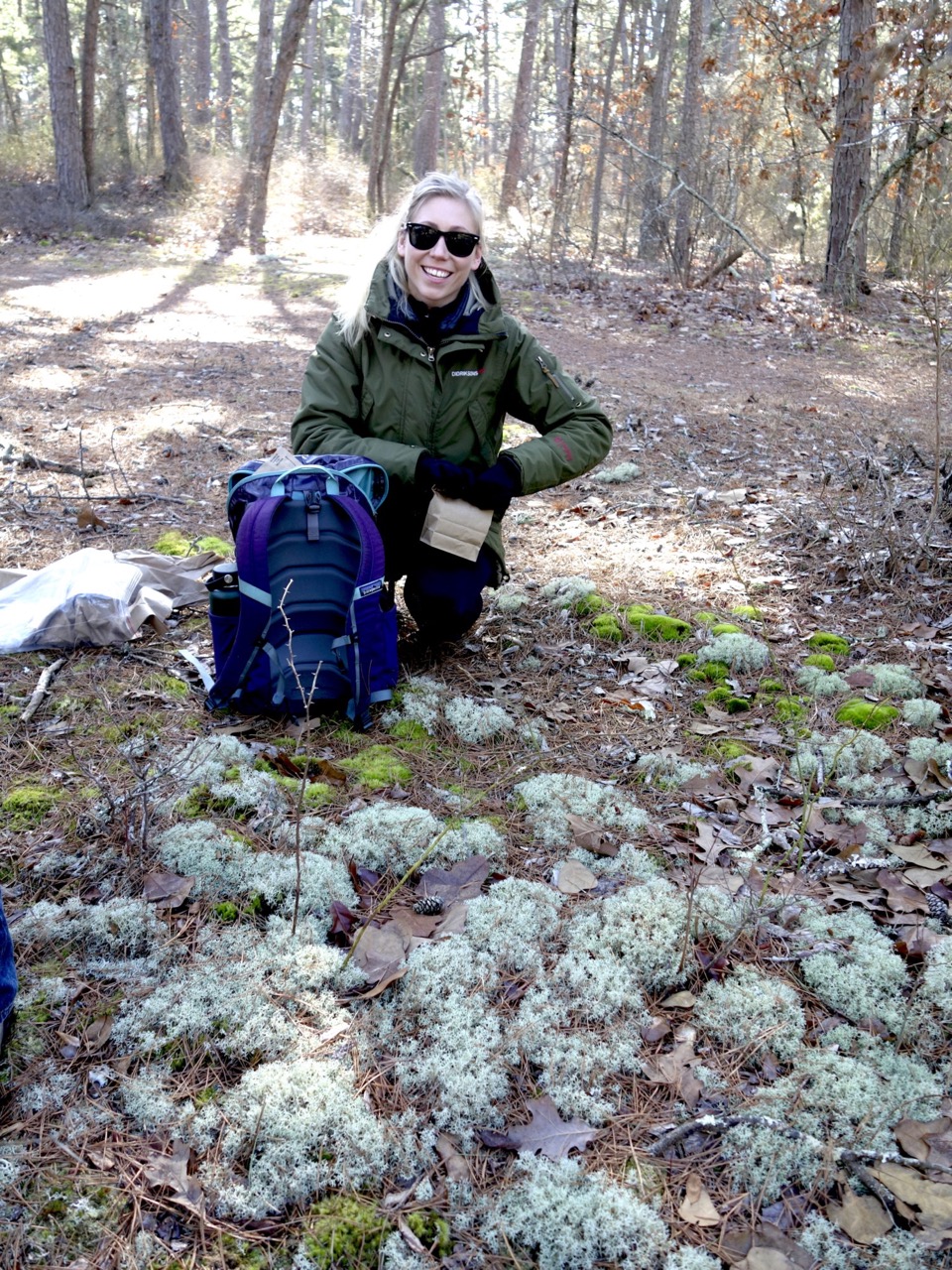 Event Details
Carly Anderson Stewart, Ph.D. candidate, CU Boulder
Carly will be presenting on the subject of her Ph.D project, the lichen genus Cladonia. (Title coming soon)
Biography
Carly is a fungal evolutionary biologist PhD candidate primarily interested in the taxonomy and biodiversity of fungi.
She first became interested in fungi as an undergraduate student scouring the redwoods of Santa Cruz and northern California for macrofungi. After graduation, she moved to Alaska to begin a guidebook on southeastern Alaskan macrofungi (to be finished…someday!) She then moved to Scotland to study at the University of Edinburgh and graduated with a master's degree in taxonomic botany. Her thesis research involved exploring the biodiversity of fungal endophytes of Scottish Sitka spruce in plantations.
Carly is interested in large scale studies of fungal biodiversity and biogeography, regardless of whether the system concerns macrofungi, fungal endophytes, or lichens. She's also interested in how genomics and Big Data can help us answer major evolutionary biology questions. Currently, she's researching the global biodiversity and correlates of diversification in the large lichen genus, Cladonia.
Website: carlyandersonstewart.tumblr.com
Blog: mycoblonde.tumblr.com
Time

(Monday) 6:00 pm - 9:00 pm
Location

Denver Botanic Gardens - Gates Hall

1007 York St, Denver, CO 80206