Remembering Gary Lincoff 
By Andrew Wilson and Linnea Gillman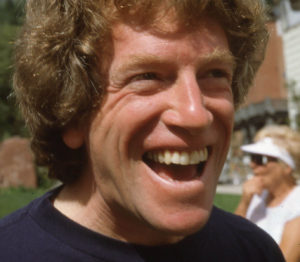 A prominent figure and legend in the North American mycological community has left us. Gary Lincoff has been a vital myco-evangelist for amateur and professional mycologists for many decades. In Colorado, he was a fair identifier and leader on several CMS forays and was the heart of the Telluride Mushroom Festival, where for the past 37 years he served as a keynote speaker, foray leader and identifier (see images). He was there since the beginning, and made a lot of friends within the Colorado mycological community, especially with our longtime members Manny and Joanne Salzman, and Linnea Gillman. He was an author of The Complete Mushroom Hunter, The Audubon Society Field Guide to North American Mushrooms, along with many other books and publications. He even co-authored Toxic and Hallucinogenic Mushroom Poisoning with our own Sam Mitchel. His contributions to academic mycology were acknowledged this past year (2017) by the Mycological Society of America, which presented him with the Gordon and Tina Wasson award for an outstanding non-traditional mycologist. Dr. Tom Volk wrote a letter in support of his nomination, shared on Facebook, which beautifully summarizes Gary's influence on North American mycology.
We of the Colorado Mycological Society will always remember this important member of our community. We are truly grateful to him for all his contributions. In his honor we will continue to carry the torch by educating and entertaining through mycology.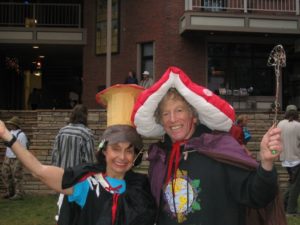 Some Memories of Gary Lincoff
"I am sorry to hear that mycological legend Gary Lincoff has passed away. He was a good friend, a great teacher, and definitely one of a kind."
-Dr. Tom Volk, University of Wisconsin – La Crosse
"Gary Lincoff's energy and enthusiasm will be greatly missed by mushroomers all over the world."
-David Rust, NAMA President, posted on the North American Mycological Association website.
"His favorite dish that we cooked that day was giant puffball slices dipped in egg and Panko then sautéed until brown."
-Linnea Gillman on remembering Gary's visit to a CMS Foray
"In my life I have had the pleasure of knowing a few very special persons, Gary was most special. I'm devastated, we miss you Gary."
-Mike Wood, mycoweb.com, Co-author of California Mushrooms.
"The mycological community was heartbroken on March 16, 2018 to learn of Gary Lincoff's passing. He was the  greatest mycologist of my lifetime, a great friend, and a great person…..He lived life to the absolute fullest. And he made everyone's life much richer. And we will miss him dearly."
-Britt Bunyard, Publisher and Editor-in-Chief, Fungi Magazine; Executive Director of the Telluride Mushroom Festival